Frameless Shower Doors and Enclosures
Elevate Your Oasis: Experience Luxury with Frameless Shower Enclosures by Complete Sliding Doors!
Free Estimates + Same Day Service + Warranties
Book Now
Frameless Shower Doors and Enclosures
Upgrade your bathroom with the elegance of frameless shower doors and enclosures. These sleek and modern designs offer numerous advantages over traditional framed shower enclosures. Firstly, they provide enhanced visibility and natural light, creating a spacious and open atmosphere. Secondly, the absence of metal frames simplifies cleaning and maintenance, ensuring a hygienic and sparkling shower experience. Additionally, frameless shower enclosures boast a minimalist aesthetic that seamlessly complements any bathroom decor. Finally, their durable and high-quality materials guarantee long-lasting durability and increased resale value for your home. Investing in a frameless shower enclosure combines both style and functionality, making it a wise choice for your bathroom renovation.
If you dream of transforming your ordinary bathroom into a luxurious spa-like retreat, we can make it a reality. Our extensive selection of affordable frameless shower doors is designed to meet your needs and budget. At Complete, we provide free estimates and unbeatable prices, ensuring exceptional value for your investment. Our team works closely with leading manufacturers to offer you the finest options in frameless shower enclosures. Let our professionals guide you through the selection process and help you find the perfect fit for your home.
Whether you're in search of a sliding shower door enclosure or a frameless shower door enclosure, we have the ideal product for you. Our installation process is quick and efficient, typically completed in just one day. Before you know it, you'll be enjoying your new luxury spa-like bathroom. Experience the excellence of Complete Sliding Doors and Windows – your trusted partner in transforming your bathroom into a space of relaxation and rejuvenation.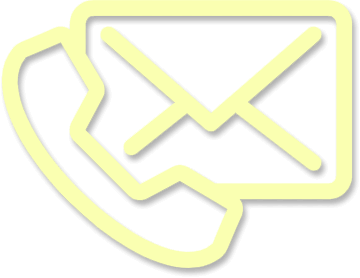 Contact Complete Today
The Estimate is Always Free
561-822-5444
Did You Know?
A bathroom renovation can significantly increase your home's value. Studies show that a well-executed renovation can lead to an impressive 12% increase in property value. Upgrade your bathroom to enhance your living space and provide a substantial return on investment.
When adding new enclosures to your renovation, the benefits go beyond aesthetics. Stylish and functional enclosures, like frameless shower enclosures, anchor the entire design, adding value and allure. These enclosures also invite an abundance of natural sunlight into your bathroom.
Introduce enclosures that invite natural sunlight to transform your bathroom into a sanctuary of light and tranquility. Start your day in a bath or shower filled with warm natural light, feeling refreshed and energized. Natural light visually enlarges the space, creating an open, airy, and spacious atmosphere.
With increased home value and the benefits of natural sunlight, adding new enclosures becomes an essential and rewarding investment. Enhance functionality, aesthetics, and the overall appeal and value of your home.
More Reasons to Upgrade
Improved Aesthetics: Upgrade to a frameless shower enclosure for instant elevation and enhanced appeal.
Increased Space: Frameless shower enclosures create the illusion of more space and a open, airy feel without metal frames.
Easier Cleaning: Fewer crevices make cleaning frameless shower enclosures a breeze.
Improved Hygiene: Enjoy a cleaner and more hygienic showering experience with a frameless shower enclosure.
Increased Light: Frameless shower enclosures allow more natural light, creating a brighter and welcoming space.
Improved Resale Value: Investing in a frameless shower enclosure improves your home's resale value and appeals to potential buyers.
Increased Durability: Frameless shower enclosures are made of high-quality materials for long-lasting durability.
Flexibility: Customize frameless shower enclosures to fit your unique bathroom dimensions and design preferences.
Improved Functionality: Frameless shower enclosures offer better access and more room for movement, making them a functional choice.
Enhanced Privacy: Frameless shower enclosures provide privacy and comfort for a relaxing and rejuvenating experience.
Shower Door Styles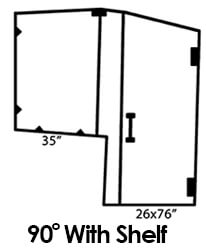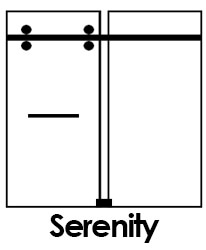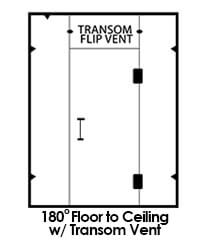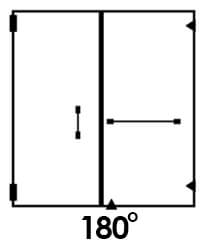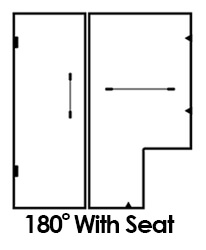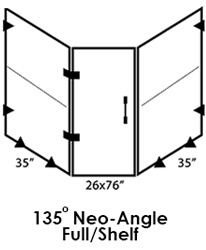 Frameless Shower Door Installation Process: Bringing Your Vision to Life
When it comes to installing your frameless shower door, we follow a meticulous process that seamlessly transforms your vision into reality. Here's how we bring your dream shower to life:
Initial Estimation: Our experienced estimator will visit your home to take precise measurements of the installation area, ensuring a perfect fit. During this visit, you'll have the opportunity to discuss your design preferences, from hardware finishes to glass options.
Design Template Creation: Based on your preferences, our estimator will create a design template, serving as a blueprint for the fabrication process. This ensures that the final product matches your desired look and feel.
Glass Fabrication: The design template is sent to our state-of-the-art glass fabrication shop, where skilled craftsmen bring your vision to reality. They meticulously cut the glass to the specified dimensions and polish the edges for enhanced aesthetics and safety.
Precision Drilling and Notching: Our expert technicians drill the necessary holes and cut precise notches to accommodate your frameless shower door enclosure, ensuring a secure and stable installation.
Installation Appointment: With your custom glass ready, we schedule a convenient installation appointment. Our professional installation team arrives fully equipped and ready to transform your bathroom. With their expertise and attention to detail, they ensure a seamless installation that aligns with your design vision.
At Complete Sliding Doors, we take pride in our meticulous shower installation process. From accurate measurements and custom design to precise glass fabrication and professional installation, we are committed to delivering the highest quality craftsmanship and customer satisfaction.
Let us turn your bathroom into a stunning oasis with our exceptional frameless shower door installations. Contact us today to schedule your free consultation and embark on your journey towards a luxurious and functional shower space.
West Palm Beach
Lake Worth
Boynton Beach
Boca Raton
Jupiter
West Palm Beach
Jupiter Island
Tequesta
Singer Island
Palm Beach Gardens
Palm Beach Island
Royal Palm Beach
The Acreage
Wellington
Greenacres
Delray Beach
Martin County
Hobe Sound
Port St. Lucie
Stuart
Palm City
Jensen Beach
Hutchinson Island
Broward County
Fort Lauderdale
Coral Springs
Parkland
Deerfield Beach
Margate
Hollywood
Pembroke Pines
Wilton Manor
Coconut Creek
Weston
Davie
Highland Beach
Sunrise
Cooper City
Orlando
Kissimmee
Clermont
Gotha
Windemere
Wintergarden
Ocoee
Miami Dade
Miami Lakes
Doral
West Miami
Coral Gables
North Miami Beach
Aventura
North Miami
Miami Beach
Sunny Isles
Coconut Grove
Tampa Bay Area
Brandon
Apollo Beach
Lithia
Riverview
Valrico
Dover
Plant City
Lutz
Odessa
Land O'Lakes
Wesley Chapel
Southwest Florida
N. Fort Myers
Ft. Myerssdc
Ft. Myers Beach
Cape Coral
Sanibel
Estero
Bonita Springs
Bonita Beach
Naples
Marco Island