Window & Door Screen Repair Services:
Let the Fresh Air In and Give Your Home a Fresh Look
Free Estimates + Same Day Service + Warranties
Book Now
Window & Door Screen Repair Services: Let the Fresh Air In and Give Your Home a Fresh Look
Give your home a fresh look while enjoying the South Florida breeze with our professional window and door screen repair services. A damaged or broken screen can make a significant difference in your ability to enjoy the outdoors. Whether your screen is torn or no longer sliding properly, our experienced team at Complete Sliding Doors is here to help.
Our dedicated repair services are perfect for addressing a range of screen issues. If your screen is torn, damaged, or no longer fits properly on the track due to roller issues or material bending, we have the expertise to remedy the problem. Our skilled technicians will accurately assess the situation and provide precise repairs to restore the functionality of your window or sliding door screen.
At Complete Sliding Doors, we understand the impact that pets, children, and foul weather can have on screens. That's why we bring over 15 years of experience to every repair project, ensuring that your screens are restored to their optimal condition. We prioritize quality and durability, sourcing our parts from reputable manufacturers nationwide. By utilizing the heaviest gauge window screen material, we guarantee exceptional results that stand the test of time.
With our custom screen replacements, you can choose from a variety of mesh options tailored to your specific needs:
Insect-Resistant Mesh: Keep pesky bugs out while allowing fresh air to circulate freely. Small openings in our insect-resistant mesh prevent insects from entering your home.
Pet-Resistant Mesh: Designed to withstand scratches and pawing, our pet-resistant mesh is perfect for households with pets. It ensures durability and longevity.
Sun Control Mesh: Experience the benefits of natural light while reducing heat and glare. Our sun control mesh helps regulate temperatures and protects your home from harmful UV rays.
Standard Mesh: Enjoy privacy without sacrificing airflow. Our standard mesh creates a barrier against prying eyes while maintaining proper ventilation.

From Irreparable to Incredible: Tailored Screen Replacements for Your Windows and Doors
In the event that a screen repair is not possible, we also offer custom screen replacement services. Whether your screen is irreparable or you simply desire an upgrade, our team can provide tailored solutions to meet your specific needs. Our custom screen replacements are designed to perfectly fit your windows and sliding doors, offering a seamless installation and enhanced functionality.
At Complete Sliding Doors, we are committed to delivering top-notch service and exceeding your expectations. With our expertise in screen repair and replacement, you can rely on us to restore your window and sliding door screens to their optimal condition. Don't let damaged or malfunctioning screens diminish your enjoyment. Contact us today and experience the difference of professional window and door screen repair services.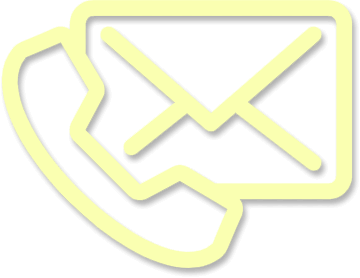 Contact Complete Today
The Estimate is Always Free
561-822-5444
West Palm Beach
Lake Worth
Boynton Beach
Boca Raton
Jupiter
West Palm Beach
Jupiter Island
Tequesta
Singer Island
Palm Beach Gardens
Palm Beach Island
Royal Palm Beach
The Acreage
Wellington
Greenacres
Delray Beach
Martin County
Hobe Sound
Port St. Lucie
Stuart
Palm City
Jensen Beach
Hutchinson Island
Broward County
Fort Lauderdale
Coral Springs
Parkland
Deerfield Beach
Margate
Hollywood
Pembroke Pines
Wilton Manor
Coconut Creek
Weston
Davie
Highland Beach
Sunrise
Cooper City
Orlando
Kissimmee
Clermont
Gotha
Windemere
Wintergarden
Ocoee
Miami Dade
Miami Lakes
Doral
West Miami
Coral Gables
North Miami Beach
Aventura
North Miami
Miami Beach
Sunny Isles
Coconut Grove
Tampa Bay Area
Brandon
Apollo Beach
Lithia
Riverview
Valrico
Dover
Plant City
Lutz
Odessa
Land O'Lakes
Wesley Chapel
Southwest Florida
N. Fort Myers
Ft. Myerssdc
Ft. Myers Beach
Cape Coral
Sanibel
Estero
Bonita Springs
Bonita Beach
Naples
Marco Island