Window Repair & Glass Replacement Services
Revitalize Your View: Expert Window Repair & Glass Replacement for a Renewed Outlook!
Free Estimates + Same Day Service
Book Now
Window Repair & Glass Replacement Services
Providing window balance spring replacement, screen repair, window repair and glass replacement services for over 15 years – The Estimate is Always Free
Complete Sliding Doors offers comprehensive window repair and glass replacement services to address a range of issues, including balance spring problems, broken or discolored window glass, and torn or broken window screens. With over 15 years of experience, our team of experts has the knowledge and skills necessary to quickly and efficiently diagnose and repair a wide range of window-related issues. Our technicians use the latest tools and techniques to ensure a high-quality repair that is meant to last. Whether you need balance springs replaced, window glass replaced, or window screens fixed, our team has the expertise to get the job done right. Our commitment to customer satisfaction, combined with our extensive experience, makes us the ideal choice for anyone in need of window repair or glass replacement services. If you are looking for window repair & glass replacement services look no further. Contact us today, the estimate is always free!
We offer a variety of window repair services. Learn more about them below.
Balance Spring Replacement

Window balance springs are important components that help windows to open and close smoothly. However, these springs can wear out over time and cause issues such as windows becoming difficult to open, closing abruptly, or getting stuck. Fixing balance spring problems can be dangerous, as the springs are under tension and can cause injury if handled improperly. Hiring a professional to repair window balance springs is highly recommended, as they have the proper tools, training, and experience to safely complete the repair. Moreover, a professional will be able to identify other potential issues and make necessary repairs to ensure your windows are functioning properly. By hiring a professional, you can avoid the risk of injury, ensure a high-quality repair, and save time and effort in the long run.

Window Glass Replacement

Window glass replacement is a task that requires special skills and knowledge to ensure a safe and proper installation. Improperly installed window glass can lead to leaks, decreased energy efficiency, and even safety hazards. A professional window glass replacement technician has the experience and expertise to complete the job correctly, ensuring a tight seal and proper installation of the new glass. They also have the necessary tools to remove and replace the glass without causing damage to the window frame or surrounding structures. Hiring a professional for your window glass replacement needs not only guarantees a high-quality job, but also provides peace of mind knowing that the work was done safely and efficiently. Additionally, a professional repair may also come with a warranty, providing added protection for your investment.

Foggy or Discolored Glass

Foggy or discolored window or sliding glass door glass can significantly impact the appearance and efficiency of your home. The cause of this issue can range from poor insulation to a failed seal, and it can be difficult to determine the exact cause without professional expertise. Hiring a professional company for the repair of foggy or discolored window glass can provide numerous benefits. A professional company has the experience and equipment necessary to determine the cause of the problem and provide a solution. They can repair or replace the damaged glass, ensuring a proper seal to prevent further issues. Additionally, a professional repair can improve the energy efficiency of your home, saving you money on energy bills in the long run. By choosing a professional company, you can ensure that your window or sliding glass door glass is repaired correctly, looks great, and functions properly for years to come.

Window Screens

Broken or torn window screens can have negative impacts on your home in several ways. Firstly, they allow unwanted insects, debris, and outside air to enter your home, affecting your comfort and health. Additionally, damaged window screens can compromise the appearance of your home, reducing its curb appeal. Moreover, broken or torn screens can also make it difficult to open and close your windows, hindering proper ventilation. Replacing or repairing broken or torn window screens is important for maintaining a comfortable, safe, and attractive living environment. By hiring a professional to replace or repair your window screens, you can ensure that the job is done correctly, and the screens are properly fitted and sealed to keep out unwanted elements and improve energy efficiency. Additionally, a professional repair can extend the life of your window screens, saving you time and money in the long run.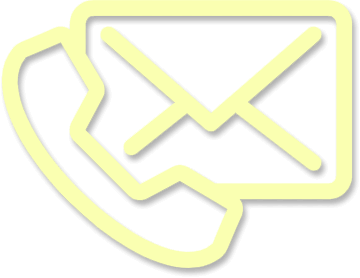 Contact Complete Today
The Estimate is Always Free
561-822-5444
Energy Efficient Window Repair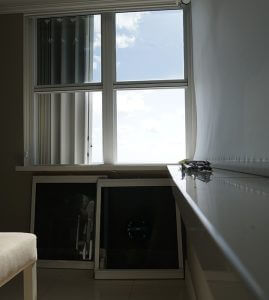 Energy efficient window repair is crucial in maintaining a comfortable and cost-effective home. Complete Sliding Doors specializes in repairing windows to improve their insulation and energy efficiency. We use only the highest quality materials and employ experienced technicians to ensure that your windows are fixed properly. With our repair services, you can enjoy a warmer home in the winter and a cooler one in the summer, all while reducing your energy bills. Choose our company for your window repair needs and experience the peace of mind that comes with knowing your home is protected from energy waste.