Sliding Glass Door Repair Experts
Over 15 Years of Experience in Repairing Sliding Glass Doors
Free Estimates + Same Day Service + Warranties
Book Now
Sliding Glass Door Roller and Track Repair or Replacement
Roller Replacement / Track Repair / Handles & Locks
When confronted with a malfunctioning sliding door, gaining access to the outdoors or other areas of your house can become quite challenging. The sliding door system comprises numerous components, all of which can be expertly repaired or replaced by Complete. Repairing or replacing these parts demands skill and experience, particularly considering the weight of sliding glass doors. Our technicians initiate the repair process by conducting a comprehensive inspection of your sliding door and track. They will carefully examine the door, identifying any issues, and assess whether a simple repair or the replacement of multiple components is necessary. Our ultimate goal is to ensure your sliding door operates smoothly, allowing for easy opening and closing without any complications.
Sliding Door Roller Replacement
We specialize in providing expert sliding door roller replacement services, guaranteeing optimal functionality and increased longevity. Our team of skilled technicians is well-versed in utilizing top-of-the-line rollers and employing industry-leading techniques. By availing our services, you can rest assured that your sliding door will be restored to its full performance potential, delivering a seamless and hassle-free experience within your home or business.
Track Repair & Replacement
we offer professional track repair services that effectively address issues such as worn or damaged tracks, which can hinder the smooth movement of your door. Our skilled technicians diligently assess and repair the tracks, restoring their functionality and enabling your doors to glide effortlessly. By availing our services, you can expect an efficient and long-lasting solution for your home or business, ensuring optimal performance and ease of use.
Window and Door Security Locks
Enhancing the safety and protection of your property is our top priority. Our expert technicians are skilled in the installation of high-quality security locks, providing you with the peace of mind that comes from knowing your valuables and loved ones are well-protected against potential intruders. By entrusting us with your security needs, you can rest assured that our reliable services will fortify your home or business, ensuring optimal safety measures are in place.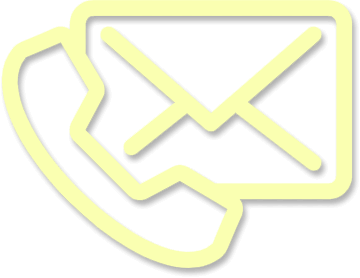 Contact Complete Today
The Estimate is Always Free
561-822-5444
Sliding Glass Doors are a huge asset to a home. They provide fresh air, sunlight and a view. However, they do break down over time and need repairs/maintenance. Commons issues for sliding glass doors include but are not limited too:
Sliding Door That's Hard to Slide or Open
If you're struggling with a hard-to-open sliding glass door, it may require an alignment adjustment or a roller replacement. Troubleshooting the issue can begin with cleaning the bottom track to ensure unimpeded roller movement. If cleaning doesn't suffice, use the adjustment screws at the door frame's bottom to raise or lower the rollers until the door slides smoothly and aligns with the opening. If these steps don't improve the door's function, it's likely time to replace the rollers. While DIY roller repair is possible, it's a challenging task, and we recommend hiring professionals for this task. Their expertise ensures a successful replacement of your sliding glass door rollers.
Broken Hardware
Similar to other doors or windows, the hardware components of a sliding glass door naturally deteriorate over time. It is quite common for sliding glass door hardware to eventually necessitate replacement. At our company, we specialize in the regular replacement of various sliding glass door hardware, such as locks, handles, mortises, keepers, rollers, tracks, and bumpers. With our expertise, you can trust us to efficiently and effectively address any hardware issues, ensuring that your sliding glass door operates smoothly and securely.
Cracked or Shattered Glass
Sliding doors frequently feature impact glass, double pane glass (also known as an insulated glass unit or IG), or laminated/safety glass. At our company, we specialize in the replacement of such glass units. Our services go beyond mere glass replacement; we offer upgrades to the glass itself. Whether you desire tinted glass, textured glass, or energy-efficient upgrades, we can fulfill your specific requirements. Additionally, we strive to provide convenient service by performing most glass repairs and replacements on-site, minimizing any inconvenience for you.
Worn Out Gasket / Seals
The gaskets and seals surrounding sliding doors and windows play a crucial role in preventing debris, critters, and the elements from entering your home. When these seals deteriorate or gaskets become rotted, it can result in water damage and unwanted bugs finding their way inside. While it is essential to maintain these components, there are instances where replacement may not be possible.
A Torn/Ripped Screen
One of the most appealing features of a sliding glass door is the accompanying screen. A properly sized sliding screen door not only enhances the functionality of your sliding glass door but also allows fresh air to circulate throughout your home. However, a screen that is ripped or damaged compromises the door's function and diminishes its value to your household. It is important to address any screen issues promptly to ensure optimal enjoyment and utility of your sliding glass door.
Although repairing a sliding glass door can be a DIY job, it isn't recommended. Sliding glass doors are a significant investment, with average prices for parts and installation hovering between $200 and $1,000. Protect your investment with professional repairs from Complete Sliding Doors and Windows.
West Palm Beach
Lake Worth
Boynton Beach
Boca Raton
Jupiter
West Palm Beach
Jupiter Island
Tequesta
Singer Island
Palm Beach Gardens
Palm Beach Island
Royal Palm Beach
The Acreage
Wellington
Greenacres
Delray Beach
Martin County
Hobe Sound
Port St. Lucie
Stuart
Palm City
Jensen Beach
Hutchinson Island
Broward County
Fort Lauderdale
Coral Springs
Parkland
Deerfield Beach
Margate
Hollywood
Pembroke Pines
Wilton Manor
Coconut Creek
Weston
Davie
Highland Beach
Sunrise
Cooper City
Orlando
Kissimmee
Clermont
Gotha
Windemere
Wintergarden
Ocoee
Miami Dade
Miami Lakes
Doral
West Miami
Coral Gables
North Miami Beach
Aventura
North Miami
Miami Beach
Sunny Isles
Coconut Grove
Tampa Bay Area
Brandon
Apollo Beach
Lithia
Riverview
Valrico
Dover
Plant City
Lutz
Odessa
Land O'Lakes
Wesley Chapel
Southwest Florida
N. Fort Myers
Ft. Myerssdc
Ft. Myers Beach
Cape Coral
Sanibel
Estero
Bonita Springs
Bonita Beach
Naples
Marco Island