Sliding Glass Door Repair & Window Repair Experts
Providing Excellence in Sliding Glass Door Repair, Window & Glass Replacement Services for over 15 Years.
Free Estimates + Same Day Service + Warranties
Book Now
Sliding Glass Door Repair, Window Repair & Glass Replacement Experts
Whether its Roller Replacement, Track Repair, Cracked Glass or Broken Handles/Locks, we have you covered!
Complete Sliding Doors stands as the top choice for sliding glass door, window repair, glass replacement, frameless shower enclosure installation, and sliding screen door repair/replacement services. With over 15 years of industry experience, we deliver top-quality services tailored to meet and exceed customer expectations. Our knowledgeable and highly trained technicians specialize in all aspects of window and door repair and installation, ensuring exceptional service every time.
Priding ourselves on excellent warranties, Complete Sliding Doors confidently stands behind our work. Our comprehensive warranties reassure customers of our service quality and protect their investments. Regardless of project scale, from simple repairs to full installations, our warranties offer peace of mind and guarantee successful home improvement. Choose Complete Sliding Doors for the best service and warranties on sliding glass door, window repair, glass replacement, frameless shower enclosure installation, and sliding screen door needs. Contact us to discover how we can help transform your home into your dream home.
Complete Sliding Doors & Windows Services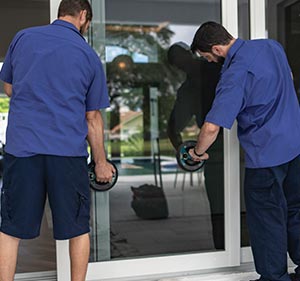 Sliding Glass Door Repair
Our sliding glass door replacement services guarantee swift, often same-day repairs. We specialize in roller replacement and track repair, ensuring your door glides smoothly with just a finger's touch upon completion. click here for more on sliding glass door repair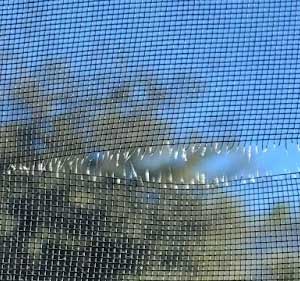 Window/Door Screen Repair
Enhance your home's ambiance by embracing fresh air without compromising on insect protection. South Florida's delightful weather invites indoor breezes, but screen doors may suffer damage. Our window/door screen repair services resolve torn screens and sliding issues for a comfortable, refreshing indoor experience. Click here to learn more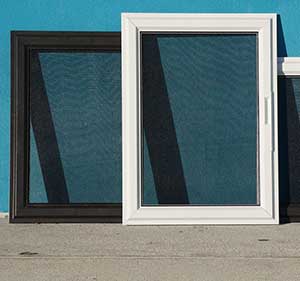 Sliding Screen Doors
Upgrade your home with our premium sliding screen doors, featuring high-quality aluminum frames built to last. Easy to repair and available in two attractive colors, these doors boast various mesh options to suit your needs. Enjoy seamless indoor-outdoor transitions, enhanced durability, and customizable aesthetics, elevating your living experience effortlessly. Click here to learn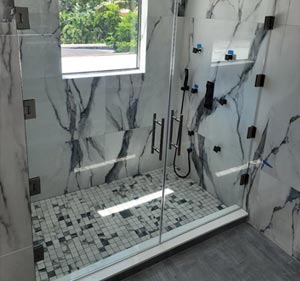 Shower Doors
Introducing our new shower door installations, elevating bathroom elegance and functionality. Our skilled technicians meticulously measure, customize, and install high-quality glass, offering a variety of styles and finishes. We prioritize precision, durability, and water-tight seals, ensuring an exquisite, low-maintenance bathing experience. Transform your bathroom with our exceptional craftsmanship and dedicated service. Click here to learn more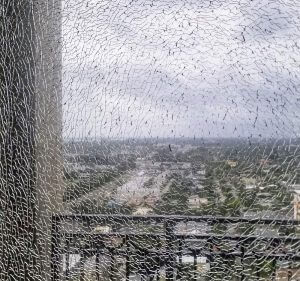 Glass Replacement
Our glass replacement services cater to homes and offices, offering prompt, reliable solutions for damaged or outdated glass. Expert technicians skillfully assess, measure, and install high-quality glass, enhancing aesthetics and energy efficiency. We prioritize safety, affordability, and convenience, ensuring seamless experiences and customer satisfaction. Trust us for exceptional, eco-friendly results. Click here for more on glass replacement services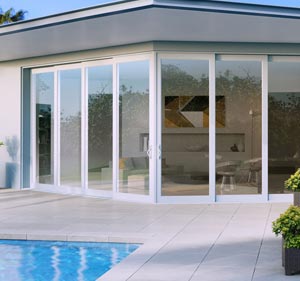 New Installation
Upgrade your home with our premium window and door installation services. Experience enhanced energy efficiency, noise reduction, and security with our range of high-quality products. Our skilled team ensures seamless installation, transforming your living space for improved comfort, aesthetics, and increased property value. Trust us for exceptional results.
Complete is located in West Palm Beach and our specialty lies in providing our clients ease of access to the great outdoors. Often times the salty Florida air causes many of our sliding glass doors and windows tracking systems to deteriorate. Sometimes, others simply stop working because of dated technology or old age. Above all, before considering a new sliding door, let us try to save you money with our savvy repair services.
Complete is fully licensed and we carry liability and workers compensation insurance because we promote safety and professionalism. Our Sliding glass door repair techs are among the best in the business and all help us to reach our goal of providing the best service and quality repair combined with the best prices in the business.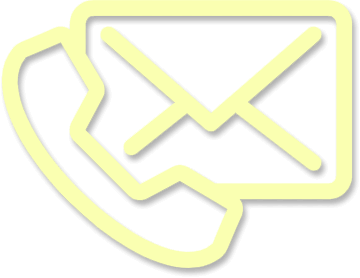 Contact Complete Today
The Estimate is Always Free
561-822-5444
---
Testimonials
I wanted to take the time ,not just to do the google review, but to ask that you please give Jason the recognition he deserves. He is VERY professional, explains, in a very understandable manner, the scope of the work he will perform will be, he is VERY neat and tidy, cares for his equipment, is just a very likable, funny, calm natured individual, who obviously cares and represents Complete sliding doors in a way that you just don't see in the service industry anymore. He is a total asset to the company and really SHOULD be recognized for his dedication and customer satisfaction. You have a real winner in him. Show him he matters. Thank you for having such professional people on your team. I will refer you to EVERYONE. I have a giant client base servicing hundreds of the same people each month and you can bet, I will be talking about your service. As far as I'm concerned, you guys are the best in the business. I wish you sold impact windows, I would no doubt employ you for our needs there. Perhaps, you could refer us to a quality provider for that, If you know of one. I just don't know whom to trust. Thank you again for sending Jason Leiti, he did a fantastic job for us today.
A.J. & Laurie Aleixo