Hillsborough FL Sliding Glass Door Repair Experts
Over 15 Years of Experience in Repairing Sliding Glass Doors
Free Estimates + Same Day Service + Warranties
Book Now
Why Choose Complete Sliding Doors & Windows in Hillsborough, FL
Family Owned and Operated for Over 15 Years
At Complete Sliding Doors & Windows, we are proud to be a family-owned and operated business that has been serving the Hillsborough, FL area for over 15 years. Our commitment to quality workmanship and excellent customer service sets us apart from the competition.
Best Warranties in the Business
When you choose Complete Sliding Doors & Windows, you can rest assured that you are getting the best warranties in the business. We stand behind our work and are committed to ensuring that our customers are completely satisfied with our services.
List of Common Problems with Sliding Doors and Windows
Sliding doors and windows are convenient and attractive features in many homes and businesses, but they can also experience common problems. These include:
Broken Rollers
Damaged Tracks
Broken Window Balance Springs
If you are experiencing any of these issues, our team of experts can provide quick and effective repairs to get your sliding doors and windows back to working like new again.
Repair and Replacement Services
At Complete Sliding Doors & Windows, we offer a range of repair and replacement services for sliding glass doors, sliding screen doors, and windows. Our services include roller replacement, track repair, glass replacement, window balance spring replacement, and window screen repair/replacement. We can often do repairs the same day, ensuring that you don't have to wait long to get your sliding doors and windows fixed.
New Installation Services
In addition to our repair and replacement services, we also offer new installation services for windows, doors, and frameless shower enclosures. Our team of experts can help you choose the perfect products to fit your needs and budget, and we always provide free estimates.
Contact Us Today
If you are in need of sliding glass door, sliding screen door, or window repair or replacement services in Hillsborough, FL, contact Complete Sliding Doors & Windows today. Our team of experts is ready to help you get your sliding doors and windows working like new again.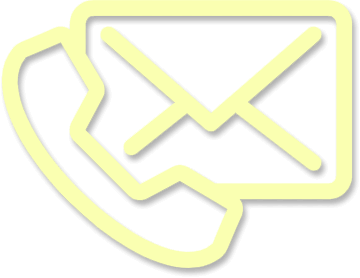 Contact Complete Today
The Estimate is Always Free
561-822-5444
Complete Sliding Doors & Windows Services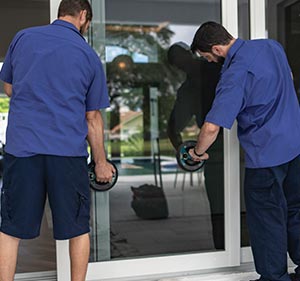 Sliding Glass Door Repair
Our sliding glass door replacement services guarantee swift, often same-day repairs. We specialize in roller replacement and track repair, ensuring your door glides smoothly with just a finger's touch upon completion. click here for more on sliding glass door repair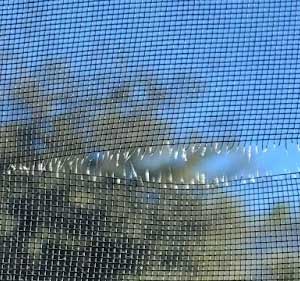 Window/Door Screen Repair
Enhance your home's ambiance by embracing fresh air without compromising on insect protection. South Florida's delightful weather invites indoor breezes, but screen doors may suffer damage. Our window/door screen repair services resolve torn screens and sliding issues for a comfortable, refreshing indoor experience. Click here to learn more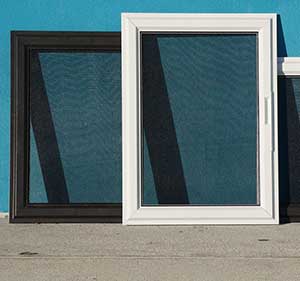 Sliding Screen Doors
Upgrade your home with our premium sliding screen doors, featuring high-quality aluminum frames built to last. Easy to repair and available in two attractive colors, these doors boast various mesh options to suit your needs. Enjoy seamless indoor-outdoor transitions, enhanced durability, and customizable aesthetics, elevating your living experience effortlessly. Click here to learn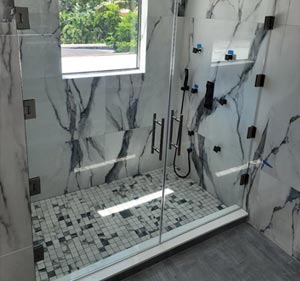 Shower Doors
Introducing our new shower door installations, elevating bathroom elegance and functionality. Our skilled technicians meticulously measure, customize, and install high-quality glass, offering a variety of styles and finishes. We prioritize precision, durability, and water-tight seals, ensuring an exquisite, low-maintenance bathing experience. Transform your bathroom with our exceptional craftsmanship and dedicated service. Click here to learn more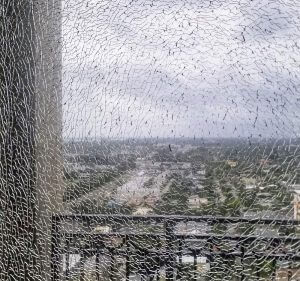 Glass Replacement
Our glass replacement services cater to homes and offices, offering prompt, reliable solutions for damaged or outdated glass. Expert technicians skillfully assess, measure, and install high-quality glass, enhancing aesthetics and energy efficiency. We prioritize safety, affordability, and convenience, ensuring seamless experiences and customer satisfaction. Trust us for exceptional, eco-friendly results. Click here for more on glass replacement services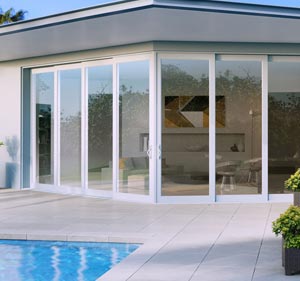 New Installation
Upgrade your home with our premium window and door installation services. Experience enhanced energy efficiency, noise reduction, and security with our range of high-quality products. Our skilled team ensures seamless installation, transforming your living space for improved comfort, aesthetics, and increased property value. Trust us for exceptional results.